Why Is An Alcohol Company On Top Of The Cannabis Industry?
How Organic Alcohol Upgrades Product Quality in the Cannabis Industry
Cannabis concentrates are becoming more and more popular among consumers and patients with every passing year. According to the results of an industry study that was released last summer, the cannabis concentrates sector of the global cannabis industry was worth an estimated $3.73 billion. The same study projects that the sector will grow to an astounding $13.78 billion by 2026, and time could very well prove that projection to be too conservative.
The legal cannabis industry is still in its infancy by many measures, and even where the cannabis industry is legal in general, there are still many jurisdictions that continue to prohibit cannabis concentrates due to stigma and unfounded hysteria. Over the next 5 to 10 years, inevitably, a more sensible and systematic approach to governing and regulating the legal sale of cannabis will be necessary. That's why it's important to align with experts who provide leading-edge products and expertise in developing and using best practices for manufacturing concentrates.
One alcohol company stands above the rest when it comes to quality. The Organic Alcohol Company (OAC), located in Ashland, Oregon, is the first organic distillery in Oregon and among the first organic distilleries in the US. Formerly known as Alchemical Solutions, LLC, the company was founded in 2001. OAC specializes in producing and supplying the highest quality and most premium organic alcohol products available. Their certified organic, pharmaceutical-grade 190-proof and 200-proof neutral corn, grape, wheat, and cane alcohols are ideal for making the best and cleanest concentrates and tinctures. Their line of specialty alcohols from unique organic-based products include coconut, lychee, orange and more.
The Organic Alcohol Company is a long-standing, trusted partner to the cannabis industry with a focus on companies committed to 'Medicine First' practices. Founder and CEO of Organic Alcohol Company, Aaren Glover, offers decades of industry experience to address the most pressing concerns in the rapidly emerging cannabis industry. Glover is well versed in all things cannabis from cultivation to processing and manufacturing. As an organic farmer, he apprenticed at a 40-acre bio-dynamic farm in the coastal hills of Sonoma County. Glover has spent decades studying "wholistic" and alternative healing modalities.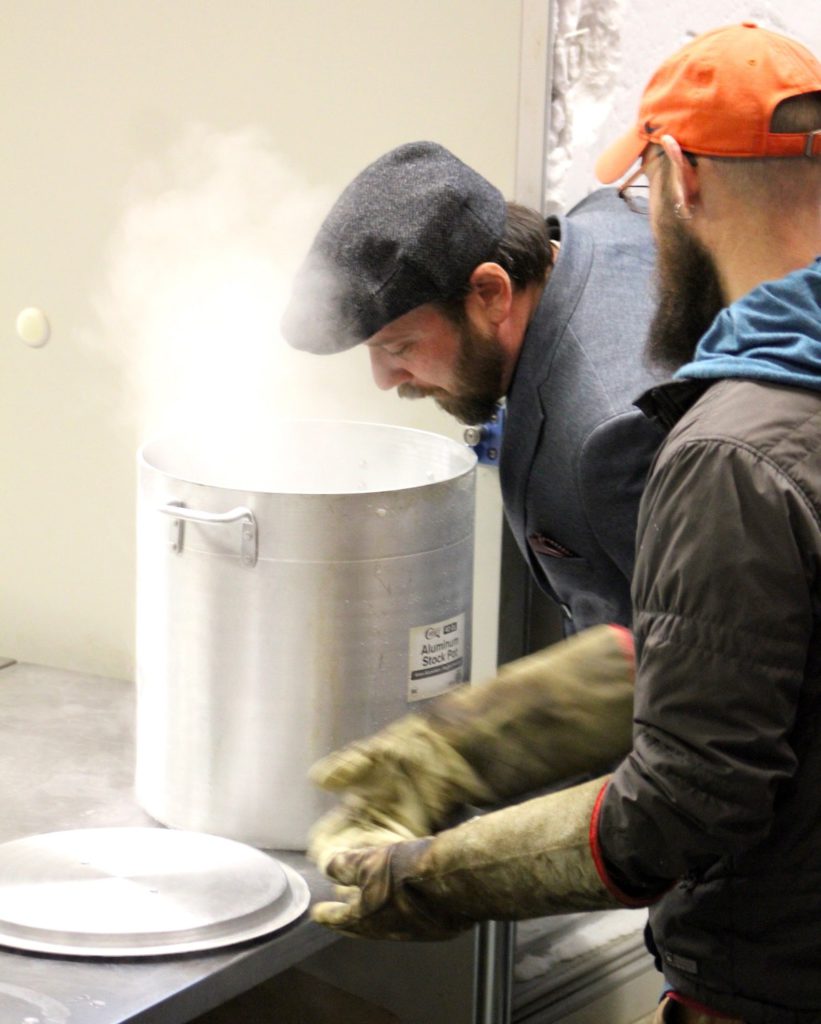 Glover says," We began this business to serve classical Herbalists almost 20 years ago. OAC first started working directly with cannabis extractors in the Medicinal Cannabis market since state legislation was put in place for Medical distribution and use. We are committed to ensuring that manufacturers and producers have access to the highest quality, organic alcohol for their premium quality products and that they can obtain alcohol in a safe and legal manner."
OAC assists its customers in navigating the complicated rules and regulations for this essential manufacturing input, which has the dual distinction of being a hazardous material as well as the subject of the many regulatory requirements that exist on a federal, state and local level. Managing a business within this complicated landscape is one of the demonstrated specialties that positions Organic Alcohol Company as the go-to expert in this field. The support provided to their customers to maintain compliance and operate with the highest standards of excellence is of paramount importance to OAC.
OAC is committed to supporting the leaders of this industry who are committed to processing this incredible healing plant in a manner aligned with sustainable values and committed to the safety and health of humans and our planet.
Glover shares "The goal is to do our small part within the cannabis industry to assist in upholding and advocating for standards and practices that guide the industry in steering away from petroleum based compounds and chemicals that require costly disposal measures disposal measures and pose unknown risks to people and the environment. This is a key initiative for the Organic Alcohol Company moving forward."
It's easy to see why cannabis concentrates are becoming more popular with consumers and patients. They are more potent compared to flower, often result in less odor when combusted or vaporized, and take up less space compared to flower. For many patients and consumers, the effects are more desirable. Concentrates can come in many forms and they are not all created equal. A lot of attention is focused on the flower that is used to make cannabis concentrates, and understandably so. However, what is used to extract the cannabinoids from the flower is just as important. Concentrates can be made using several solvents, such as butane or CO2. Properly made concentrates remove almost all solvents, leaving only trace amounts behind, but the solvents still interact with the flower and that's not desirable to many people, especially medical users.
Making cannabis concentrates using alcohol is, considered by many, a much better way to ensure that the end product is clean and safe for human consumption while minimizing the environmental impact. Just as all cannabis concentrates are not created equal, the same can be said for common alcohol brands that are used to make cannabis concentrates and tinctures. Making concentrates or tinctures using low-grade alcohol results in a low-grade finished product. There is also concern in the industry about using denatured alcohol also referred to as methylated spirit or denatured rectified spirit. Because this ethanol has undesirable characteristics and can be classified as poisonous even though general practice claims to completely evaporate these toxins. It's important for manufacturers and producers to cautious about the alcohol they use to craft their products.
In addition to their superior products, OAC's sustainable business practices set them apart from their competitors. Whereas competitors are often large corporate distilleries and chemical companies that may offer organic products but only care about increasing profits at all costs, OAC is a small business focused on the long-term values of sustainability, which is something that responsible members of the cannabis industry fully embrace.
OAC has a 10-year plan to derive most, if not all, of their power from alternative energy, including generating energy from the alcohol that they produce. The company also donates a portion of its profits to efforts that support regenerative farming, preserving seed diversity, protection pollinators and the remediation and preservation of our waterways.
It's not a coincidence that OAC is relied upon by an increasing number of top cannabis companies – their products help cannabis companies make the best products, and their company model and values are stellar. That's why we are so proud to have them as sponsors of our upcoming International Cannabis Business Conference in San Francisco on February 6-7. When you are serious about creating the best cannabis concentrates and tinctures, you can order a sample pack online or speak with a knowledgeable sales rep. The team at Organic Alcohol is hands down the best at what they do in the entire cannabis space. Each quarter they feature a Hero Spotlight to showcase customers who are committed to organic best practices. The OAC team recently visited SunGold Botanicals to get a firsthand look at how processing and manufacturing certified organic hemp products are enhanced with organic alcohol.
Co-owner of Sungold, Isaac Daniel says 'Our alignment with OAC speaks to integrity. We know it's a word that's tossed around a lot, but we're committed to the integrity of organic products and that's why we're so aligned. We care about organics, the land and the integrity of the products delivered to the people. Being USDA Certified Organic and using ethanol sourced by Organic Alcohol Company allows us to do what we do in a really straightforward manner. "
Join the OAC crew in San Francisco next month! In the meantime, you can find out more about the Organic Alcohol Company via their website, on Facebook, Instagram, and Pinterest.