2023 Berlin B2B Schedule
29-30 June 2023
8:50

Berlin B2B 2023 Conference Overview
Alex Rogers, Executive Producer of the International Cannabis Business Conference, welcomes conference attendees and provides an overview of the conference schedule, including the panels and speakers that will be providing presentations and interviews. Ngaio Bealum will be the Master of Ceremonies.
Alex Rogers
Ngaio Bealum
9:30

Cannabis Legalization In Germany
How will adult-use cannabis reform in Germany affect the emerging industry?
In 2021, Germany has announced its plan to legalize cannabis for recreational purposes. The legalization process is currently ongoing and, if implemented, could have a profound impact on the nation's emerging cannabis industry, including the medical cannabis sector. The launch of the world's largest regulated national adult-use cannabis industry in Germany would usher in a new era for the international cannabis space, and related innovations would drive the global industry forward. Attorney Peter Homberg, partner at leading business law firm Dentons, will provide an update on current developments in the legalization process in Germany. Homberg will also discuss developments in the medical cannabis sector, and inter alia address the implications of the proposals to amend the Medicinal Products Guideline (Arzneimittel-Richtlinie) by the Federal Joint Committee (Gemeinsamer Bundesausschuss – G-BA).
Peter Homberg
10:15

Can Germany Get This Done?
When will adult-use legalization become a reality in Germany?
Various countries are working toward adult-use cannabis legalization to some degree, although none of them are as close as Germany to joining the small group of legalized nations. Germany is aiming to become the first nation in Europe to launch a regulated, for-profit adult-use industry at the national level. Legalization in Germany will usher in a new era of global reform efforts. How likely is it that cannabis storefronts come to Germany in the near future? Will Germany be able to solve the issues regarding EU law and other major problems? And if so, what will legalization in Germany look like? Georg will provide a brief overview and the latest developments.
Georg Wurth
10:40

Cannabis Policy Reform Efforts in Germany
A status update of current political efforts in Europe's largest cannabis market
Jürgen Neumeyer
Dr. Kirsten Kappert-Gonther, MdB
Erwin Rüddel, MdB
Hakan Demir
Roman Rogat
Germany is the most exciting country on earth right now when it comes to cannabis policy and industry, with German lawmakers currently pursuing the largest adult-use cannabis legalization and regulatory effort in human history. The German Cannabis Business Association (BvCW e.V.) is once again hosting the political discussion panel at ICBC Berlin and has invited members of the German Bundestag from all relevant parties. Panelists will discuss a variety of cannabis political issues, including the development of stimulant regulation, adult-use legalization, medical cannabis policy, commercial hemp, and CBD.
11:30

The Global Rise of Medical Cannabis
Germany's Role and Emerging Markets
Georgia Glick
Lily Temperton
Lisa Haag
Alex Revich
Fleta Solomon
Dr. Malgorzata Meunier
Germany has emerged as a key player in the global medical cannabis market, with a robust regulatory framework and a growing number of patients accessing cannabis for therapeutic use. But Germany is not alone in its pursuit of medical cannabis. Around the world, countries are exploring the potential of cannabis to treat a range of conditions, from chronic pain to epilepsy to cancer. In this panel, experts from Germany and beyond take a closer look at the role of Germany in the medical cannabis industry and to explore the emerging markets and pilot programs around the world. The panel also discusses the critical importance of education for healthcare professionals, patients, and policymakers to ensure the safe and effective use of medical cannabis.
What is next for the cannabis industry?
Kai-Friedrich Niermann
Dr. Philipp Goebel
Sita Schubert
Daniel Haymann
Robert T. Hoban
For the future of the German cannabis industry, spring 2023 will prove to be a decisive time in history. The draft law from the Ministry of Health, several expert opinions and counter-opinions, as well as a decision by the Federal Constitutional Court on the legality of cannabis prohibition are all expected to occur. What do German and international companies think about these developments? And what are the next steps for them? We will discuss these political questions and their very practical consequences in this panel featuring major players from the emerging cannabis industry.
13:30

Overcoming International Cannabis Logistical Challenges
How to find your way through the international cannabis regulatory maze
The emerging international cannabis industry is currently governed by a complex web of laws, rules, and regulations that are constantly shifting and evolving. With more countries reforming their cannabis policies and regulations, the regulatory layers will continue to increase in volume for the foreseeable future. Yoram Eshel, CEO of Cannabilog, will present tips and insight regarding how to navigate the 'regulatory maze' in an effective way. Eshel will analyze current international supply chain trends, provide an update on regulatory requirements in various markets, and discuss what to anticipate soon. He will also discuss the 'do's and don'ts' when shipping cannabis products worldwide.
Yoram Eshel
14:00

Navigating the Regulatory Landscape
Best Practices for Compliance in the Cannabis Industry
Luc Richner
Anthony Traurig
Dr. Shawna Vreeke
Deepak Anand
Lucas McCann, PhD
The cannabis industry is one of the most heavily regulated industries in the world, with a complex and ever-changing landscape of laws and regulations at the federal, state, and local levels. In this panel, our experts explore the key regulatory and compliance issues facing cannabis businesses today, and discuss best practices for staying on the right side of the law. From licensing and permitting to tax compliance and product safety, they cover the most pressing issues facing the industry and offer insights into how businesses can navigate these challenges.
14:40

The Science Of Cannabis Extraction
Harnessing the power of science to create cannabis concentrates
Michael Knodt
Jon Thompson
Nick Brousianos
Jonah Barber
George Stantchev
The cannabis extraction sector of the emerging cannabis industry is currently undergoing significant changes from nearly every angle, including regulations, technology, and shifting consumer and patient demands. As the international cannabis import/export market continues to develop, products derived from cannabis extracts will particularly popular, including new products involving lesser-known cannabinoids. A panel of leading experts will discuss the current state of the international cannabis extraction sector and where the sector is headed in the coming years.
15:10

Creating A Cannabis Brand With Lasting Power
Making meaningful connections with cannabis consumers
Spiros Malandrakis
Jamie Pearson
Giadha A. DeCarcer
Stefan Röhrl
Taylor Giovannini
Despite the lack of legal adult-use markets in Europe, local cannabis brands are thriving due to millions of people consuming cannabis in defiance of prohibition. Europe is home to some of the most prominent international cannabis destinations on earth. Berlin and Barcelona, in particular, are home to exciting brands and underground scenes. The importance of branding was previously overlooked by investors and operators, and with the global cannabis consumer base evolving, what can brands do to connect with consumers? A panel of experts will explore various strategies for building cannabis brands and communities in Europe with a focus on the future.
15:45

Advancing the Cannabinoid Scientific Landscape
Best Practices for Compliance in the Cannabis Industry
The field of cannabinoid research is advancing, with new discoveries being made about the potential therapeutic benefits of these compounds. However, for these discoveries to be translated into effective treatments for patients, it is essential that proper due diligence is done, and well-designed clinical trials programs are initiated. In this presentation, we will discuss the course, challenges, considerations, and rewards for advancing the cannabinoid scientific research landscape.
Terry O'Regan
Charting the Future of Scientific Discovery
Antuanette Gomez
Rick Brar
Dr. Klemen Zupancic
Michael Sassano
Dr. Sc. Nat. Simon Nicolussi
Ngaio Bealum
As the cannabis industry moves into a new era of scientific exploration, the potential for breakthroughs in biotech and medical research is vast. From unlocking the secrets of the plant's medicinal properties to developing new cannabis-based therapies, the future of cannabis research is full of promise. In this panel, the panelists explore the latest innovations in cannabis biotech and discuss the opportunities and challenges of conducting research in this exciting and rapidly evolving field.
Medical Cannabis Programs and the Patient Experience
Bijan Christoph Hezarkhani
Barinder Bhullar
Dr Jean Claude Scicluna MD
Dr. Julian Wichmann
Stephen Verbeek
As medical cannabis programs continue to expand around the world, it's important to examine how these programs are actually working for patients. Are they providing safe, effective access to medicine? What challenges do patients face in navigating the complex regulatory landscape? And what can be done to improve patient outcomes and ensure that medical cannabis programs live up to their promise? In this panel, the audience hears from patients, industry and medical professionals about their experiences with medical cannabis programs, and will explore the key issues facing patients today.
A Fireside Cannabis Chat With Legendary Entertainer Jim Belushi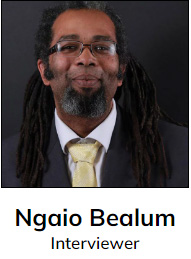 Jim Belushi is a man of many talents – actor, singer, comedian, dancer, and in recent years a legal cannabis farmer. Hear Jim Belushi in an intimate one-on-one discussion about his career, cannabis advocacy, and his current cannabis industry endeavors via Belushi's Farm and its famous signature brands. Belushi will also talk about his hit Discovery Channel cannabis reality show 'Growing Belushi'.
Jim Belushi
21:00

Rockin' Blues! After Party
Featuring Special Guest Jim Belushi
9:30

Keynote Speaker – Lewis Koski
Data driven decision making in Cannabis: Informed learnings for the road ahead
With many EU member states considering some form of legalization of medical or adult use cannabis, the road to realization drives the opportunity to anchor innovation in the form of digitalization to monitor market compliance, create operational efficiencies, and protect public health and safety.
What will success look like in European markets considering home grows, cannabis social clubs, model projects and full-scale legalization? Lewis Koski will discuss legalized markets and data-based learnings from his 25+ years of experience and the role technology, global supply chain efficiency, and data insights play as Germany and other markets enter this next phase of growth.
Lewis Koski
How Czech and German collaboration will set the tone for the EU cannabis market
Similar to the 1830s when Germany and the Czech Republic collaborated on the standardization of Pilsner beer, the two countries are now collaborating on cannabis reform. This presentation will provide an update on the adult-use legalization efforts in the EU, provide a total-market EU forecast, and demonstrate with data how Germany and the Czech Republic will have a major influence on the legal EU cannabis market going forward.
Beau Whitney
Exploring the Next Frontier of Emerging Cannabis Markets and Production Countries
Hilary Black
David Hyde
Carmen Doran
Peter Crock
The cannabis industry is rapidly expanding worldwide, with new markets and production countries emerging at an unprecedented rate. As more and more countries legalize medical and/or recreational cannabis, the opportunities for businesses to tap into these new markets are growing, but so are the challenges. This panel will explore the emerging cannabis sales markets and production countries, the potential for growth and investment, and the unique regulatory and legal considerations that businesses must navigate.
11:15

Cannabis Light, Opportunity Heavy
Strategies and Tactics to Prepare for Domination in the Evolving European and Global Cannabis Industry
With potential to eventually overshadow the $38.4 billion USD state-legal American Cannabis Market, eyes are on Germany's plan to legalize adult-use cannabis in two phases set to span five years. Across Europe, opportunity is teeming within the cannabis space. Switzerland's Zuri-Can pilot program will allow thousands of Swiss residents to purchase recreational cannabis by the end of the year. The Netherlands' Weed Experiment sees to overhaul its market by launching a study-backed program, also launching in late 2023, permitting coffee shops to sell cannabis products sourced from 10 local, licensed distributors. 2023 looks just as promising for Spain as they continue to secure their title of hottest new tourist destination for cannabis clubs. This session covers how Germany's legislation may impact existing hemp and medical operations in other EU countries, and provide strategies and tactics for successfully navigating licensing, investments, operational pitfalls, and business development opportunities across the continent.
Nic Easley
11:45

The Latest In Hemp Research, Regulations, And Product Development
Harnessing the properties of the hemp plant to improve the world
Lisa Haag
Patrick Atagi
David Traylor
Božidar Radišič
Hemp policy reforms being implemented in many parts of the world have created significant opportunities, particularly in the areas of hemp-based scientific research and technology development. That has, in turn, yielded new insight into how the hemp plant can be harnessed to create more than just textiles. Navigating the regulations pertaining to hemp research and hemp-derived product development can be a challenge, from varying THC limits to different regulations for different finished products. Multiple countries have set varying limits on the amount of THC that hemp-derived products can contain, ranging from 0.2% to 1%, which can affect the cultivation, processing, and sale of different hemp products. In this panel, experts will explore the patchwork of regulations that apply to industrial hemp, as well as recent hemp research and emerging industry technologies.
Cannabis Packaging Solutions for Every Need
Kevin Lee
Petra Marinko
Felix Bischopink
Jack Hill
When it comes to cannabis, packaging is not just about compliance, it's about style. From pre-rolls to edibles and everything in between, the right packaging can make all the difference in capturing the attention of your target audience. But with so many options on the market, how do you know which packaging solution is right for you? In this panel, our professionals will explore the latest trends and innovations in cannabis packaging and discuss the relevance of different solutions for the various segments of the industry.
13:30

Navigating the Compliance Maze: Best Practices for Cannabis Businesses
Developing an effective strategy to remain in compliance with evolving markets
Bryan Passman
Jill Ellsworth
George Terry
Arthur de Cordova
The legal landscape surrounding cannabis is constantly evolving, and it can be challenging for businesses to stay on top of the latest compliance requirements. This panel brings together experts in the cannabis industry to discuss best practices for maintaining compliance with state and federal regulations. Topics of discussion include tracking and reporting requirements, security measures, testing and labeling regulations, and more. Whether you're a new business just starting out or an established player in the industry, this panel will provide valuable insights and guidance for navigating the compliance maze.
The Future of Cannabis and Digital Innovation
Christopher Budd
Nohtal Partansky
Sam Peterson
Hans Harders
Jürgen Bickel
As the cannabis industry continues to grow and evolve, digital technology is poised to play an increasingly important role. From seed-to-sale tracking to customer relationship management, cannabis businesses are turning to software-as-a-service (SaaS) solutions, mobile apps, web 2.0 and big data analytics to improve efficiency, compliance, and customer experience. In this panel, tech specialists will explore the latest trends and opportunities in cannabis technology, and discuss how digital tools can help businesses stay ahead in a rapidly changing industry.
14:40

Innovations in Cannabis Cultivation and Production: The Role of Technology
Harnessing emerging cultivation technology to boost production output and quality
Atiyyah Ferouz
Sonny Moerenhout
Lucas Targos
Deron Caplan
Timo Bongartz
With the growing legalization of cannabis for medical and adult use purposes, the demand for high-quality and sustainable cannabis products is on the rise. This panel brings together experts in the fields of cannabis cultivation, technology, and innovation to discuss the latest developments in cannabis cultivation and production. From automated systems and precision agriculture to advanced lighting and environmental controls, technology is playing an increasingly important role in cannabis cultivation. This panel will explore how innovative technologies are being used to increase efficiency, improve product quality, and reduce environmental impact in the cannabis industry.
Global Drug Control Policy and the Fight for Cannabis Reform
Stephen Murphy
Aaron Smith
Luna Stower
Joe Rogoway
The global drug control policy landscape is shifting rapidly, with many countries and international organizations re-evaluating their approach to cannabis and other drugs. But despite growing support for reform, significant challenges remain, including powerful opposition from entrenched interests and a lack of political will in some areas. In this panel, experienced thought-leaders explore the latest developments in global drug control policy and their implications for the cannabis industry. The panelists discuss the role of lobbying and advocacy in shaping policy reform, and how the cannabis industry can work with policymakers to advance a more rational and humane approach to drug policy.
15:50

Growing Your Business: Strategies for Developing and Marketing Cannabis Products
Making a meaningful impact in an increasingly crowded global industry
Benjamin Patock
Chris Uhlig
Adam Coates
Lori Glauser
As the cannabis industry continues to grow and evolve, businesses face unique challenges in developing and marketing their products. This panel brings together experts in cannabis business development and marketing to discuss strategies for success in this rapidly-changing industry. Topics of discussion may include developing product lines, building brand awareness, navigating advertising restrictions, and identifying new market opportunities. Our selected panelists will share their experiences and insights, and provide practical tips and advice for growing your cannabis business.
16:20

Media and Marketing in The Cannabis Space
Engaging consumers to take your brand to the next level
Michael Knodt
Götz Schneider-Rothhaar
Christina de Giovanni
Simón Espinosa
Eugenio Garcia
The emerging cannabis community is becoming increasingly competitive as more people and entities enter the space. That, combined with the legal cannabis industry going global, makes effective marketing by cannabis companies more important than ever. Due to ongoing stigma, marketing cannabis companies and generating positive media coverage requires incorporating unique methods and strategies. A panel of leading industry content creators and marketing experts will provide insight into what it takes to successfully reach consumers in a meaningful way.
Unlocking the Potential of the Plant and Its DNA
Marcus Richardson
Manny Dasilva
Sabrina Carvalho
Jameson Welbourn
Cannabis breeding is an essential part of the industry, as it allows for the development of new strains and products that can be tailored to meet the needs of different consumers. As the cannabis market continues to grow and evolve, so does the potential for genetics to play an even greater role in the industry. In this panel, the experts discuss the latest trends in cannabis genetics and explore the future of breeding, from identifying new traits to using CRISPR technology. This panel also delves into the question of how human DNA and cannabis DNA might be connected, and what implications this could have for the future of the industry.