International Cannabis Business Conference
2019 BERLIN SCHEDULE
Monday, 1 April
9:00am Keynote- Dr Raphael Mechoulam
The International Cannabis Business Conference is humbled and honored to have Israeli scientist Dr. Raphael Mechoulam deliver our keynote address. By discovering Tetrahydrocannabinol (THC), one of the 113 known cannabinoids contained in the cannabis plant, Dr. Mechoulam jumpstarted the medical revolution that has transformed the debate around cannabis and the lives of so many people. There are great researchers doing tremendous work today unlocking the benefits of cannabis, and they all stand on the shoulders of Dr. Mechoulam. The world-renowned researcher will discuss his past, present, and future unleashing the secrets of the cannabis plant with a must-see presentation by the Godfather of Cannabis Research.
10:00am International Regulatory Overview
The international cannabis industry is changing rapidly and it is hard to keep up as different nations have different policies on importing and exporting and a whole host of other issues. Canada, with full legalization across the nation and exporting around the world, is leading the way, but there are exciting developments in the U.S., Germany, Switzerland, and around the globe. This panel will provide the latest info on the burgeoning international scene and provide a glimpse into the future of an industry that is only going to continue to grow, nation by nation.
10:45am Talking About Imports
Since the implementation of Germany's medical law, patients have repeatedly reported supply bottlenecks. Until at least 2020, Germany is 100% dependent on imports. Until then, the steadily growing number of patients will mainly be supplied with imports from Canada and the Netherlands. But how do the recurring supply bottlenecks come about? How much cannabis is currently imported into Germany? How can local companies and patients best navigate the supply problems? Are there any differences in production and distribution? Who sets the quotas? That and more is the content of the panel.

11:30am The Present and Future of the German Medical Cannabis Market
This conversation will portray the development of the medical cannabis market in Germany since March 2017 in an exceptionally innovative regulatory environment that allows for cannabis to be prescribed no-label (not restricted to a list of indications) and obligates public health insurances to cover the costs. We will discuss the status quo of the situation for doctors, patients, pharmacists and the industry which serves these stake holders and will talk about the current developments in a market where the number of patients jumped from 1.000 to an estimated 40.000 in less than two years.
Which lessons can we learn from the more mature Canadian medical market? How will cannabis extracts entering Germany affect the market? What is new in cannabis science and how will new scientific evidence in the near future further convince German doctors to prescribe cannabis for a wide range of indications?
BREAK 12:30 -14:15
14:15 Mainstreaming of CBD
As CBD continues to take the world by storm, a number of enterprising companies are working to meet the rapidly increasing demand. Whether it's derived from cannabis or hemp, full spectrum or isolates, the form factors, formulations, product innovations, market trends, and consumer preferences are evolving at lightning speed. How are entrepreneurs adapting to this rapid pace while dealing with challenges such as the complex and ever-changing global regulatory environments, competition from Big Pharma, and their own ability to scale? This panel of experts will discuss the many challenges, opportunities and trends in CBD consumption ranging from nano-emulsions to CBD-rich hemp pre-rolled joints now gaining traction as a tobacco alternative for smoking cessation.

15:00 Lobbying for Cannabis
Medical cannabis is just the tip of an iceberg that is slowly becoming visible around the world. Political change needs a lobby and a new industry even more so. The United States and Canada have shown how the once stigmatized plant has received a powerful economic and political lobby within the last few years, a political situation that seemed rather unthinkable so soon a decade or so ago. This panel will discuss tips of the trade to ensure that medical cannabis, and the greater legalization for all adults, get the proper representation with elected officials.
15:45 Top Tech Revolutionizing the Industry
Cannabis Industry Tech is booming in the EU. In fact, this region is already challenging Israel if not Silicon Valley, with a bright future ahead. From vapetech to cleantech, cannabis and compliant technology are merging faster and faster to drive innovation across the industry. From plant production to medical research and even prescriptions themselves, the cannabis industry is becoming more defined and driven by technology used by companies and consumers. Cannabis-related and applicable technologies are also being broadly nurtured by many different kinds of accelerators and incubators. Join a distinguished panel of experts from both big companies and start-ups to understand the current players, opportunities and challenges across the continent….and beyond.
16:30 Canada: The Great White North Turns Green
Canada has long been a leader in the global cannabis movement, first kickstarting the international industry by exporting medical cannabis and allowing companies to be listed on securities and stock exchanges. By becoming the first G7 nation to legalize cannabis commerce, Canada has become an even bigger global leader and the rest of the world is now trying to catch up. This experienced panel will discuss their experience working in the Canadian cannabis industry, describing the present and future of the Canadian system, including exporting to other nations. They will provide insight into lessons learned and help others in the industry to take advantage of opportunities presented while avoid pitfalls that can plague any startup, cannabis or otherwise.

17:15 Switzerland's Growing Cannabis Industry
Switzerland's cannabis scene has somewhat flown under the radar internationally, but the nation has a long tradition of growing and selling cannabis. From the late 1990s until 2014, a "grey market" flourished as the cannabis community utilized a loophole in Switzerland's narcotics law.
In 2016, a new market was formed when Switzerland reformed its law to allow the cultivation of hemp with up to 1% THC. Swiss entrepreneurs seized upon the new law to cultivate high-quality, high-CBD cannabis flowers. Swiss cannabis flowers are now sold as a tobacco substitute and more than 600 companies are registered to produce CBD based flowers, oils, edibles, isolates, and other products, exporting them all over the world. Switzerland is making progress towards fully legalizing cannabis and this panel will have the latest on the current status of the industry and what the future may hold in the coming years.
Tuesday, 2 April
10:00 Investment and Capital Markets
Stoked by the rapid growth of legal markets, investment in compelling cannabis companies has grown increasingly competitive with the convergence of private equity and public markets capital. Never has it been more crucial for companies to understand the Investment environment and associated factors, such as reporting requirements, and strategic synergies that can impact a company's operations and growth trajectory. Our panel of leading private and public fund CEOs will provide an updated investor landscape and delve beyond simple dollar amounts in assessing the impact of taking in capital via different investment vehicles.
10:45 International Investing
The international cannabis market is full of high-risk investment opportunities, both public and private. Businesses across the space are faced with a host of issues including product contamination and efficacy issues, international commerce import/export regulation liabilities, political and regulatory volatility, operational compliance issues, and unqualified operators. In this session, Nic Easley, CEO of 3C Consulting, LLC™ & Managing Director of Multiverse Capital, walks you through public and private international cannabis investment strategies and shows you how to thoroughly vet opportunities while reducing risk. Attendees will gain keen, actionable insight into global cannabis markets.
11:30 Industry Update: Europe's Influence on the Global Cannabis Market
The Cannabis Industry has continued to flourish and today over 50 countries worldwide have some form of legal cannabis. As new markets are continually added, technology, new consumer preferences, and medical advancements are shaping the way we think about and predict the future of this burgeoning industry. Join Beau Whitney of New Frontier Data to explore the evolution of a global cannabis industry with special attention to critical issues that will influence the European market.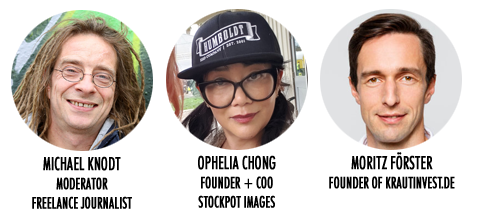 12:00 Media & Marketing: Mainstreaming Cannabis Content and Experiences
The days of counter culture stoner content and experiences are being supplanted with modern voices and sophisticated opportunities that help consumers discover cannabis brands that matter to them. Hear from industry leaders in cannabis, media and events and learn how they're shaping elevated experiences for today's mainstream consumer.
BREAK 12:30 -14:00
14:00 Biotech Today and What the Future Holds
Cannabinoid biotech research and innovation are now set free after decades of lagging political reform regarding the cannabis plant. At the stem cell level, cannabinoid-based medication has the potential to cure devastating diseases and chronic conditions. Meet the entrepreneurs and innovators leading the way.
14:30 International Leaders in Medical Science
For thousands of years, cannabis has been used as medicine, from Chinese emperors to the nomadic Scythians, who are believed to have first introduced the plant to the West. Yet for the last hundred years, medical use of the drug has been fraught with political peril. Reform globally in the last five years has now turned the tables again. Meet the leaders in the brave new world of cannabinoid medical science that are leading groundbreaking research in countries all over the world.
15:15 Cannabis Extracts: Potent and Growing in Popularity
While cannabis flower will always remain popular, there is a growing demand for cannabis extracts (and concentrates). These new products are often extremely potent with high levels of THC, but don't necessarily need to be, as they can be designed to fit the needs of patients and consumers. This panel will discuss the current state of the extracts market, various extraction techniques, and what the future holds for this growing sector of the market.

15:45 Strategic Partnerships: A Key to Survive and Thrive
Specialization is a major factor attracting capital and helping grow the Cannabis sector at hyper-speed. As businesses scale, focused models will be a necessity from both economic and regulatory perspectives, allowing companies to position and embed into the Industry value chain alongside other 'specialists'. Our panel of industry experts will discuss strategy in identifying synergies in prospective strategic partners and offer their insights related to making these significant decisions which can be a determining factor in the survival and ultimate success of your business.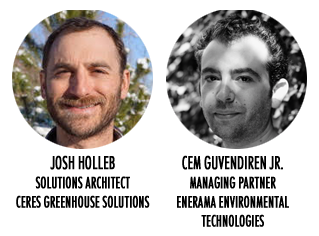 16:30 Process Optimization in the Cannabis Industry
How can cultivation methods be made more efficient and how will the commercial production of the plants and medicine look like in the future? When you scale up in size do old school techniques get replaced or will tried-and-true methods remain? How will inevitable regulations and testing standards impact cultivation operations? These topics and more will be covered by this expert panel.